Partnerships and Collaborators
Salling Group collaborates with national organisations across various domains. One of the major areas is food waste, where our partnerships with different organisations and collaborators are aimed at assisting socially vulnerable families while simultaneously reducing our waste of both food and non-food products
DanChurchAid and Salling Group have been collaborating since 2005, with the partnership spanning areas such as disaster relief and recycling.
For instance, Salling Group donates surplus toys through BR to some of DanChurchAid's charity shops, where they are sold at a very affordable price. This contributes to increased recycling in society, and the proceeds from the sales ensure better conditions for the world's poorest families.
DanChurchAid also operates social supermarkets under the name Wefood. Here, items with damaged packaging, incorrect labelling, expired 'best before' dates and seasonal products are sold. Salling Group, being one of Wefood's major partners, was involved in developing the concept back in 2015. Besides Salling Group's distribution centres, føtex has been a steady supplier of goods from the start.
The profits from the sales are used to provide food to hungry mouths in some of the most vulnerable areas around the world. At the same time, there's an agreement that føtex donates 5 kroner to DanChurchAid when a customer purchases an item that has passed its sale date.
In addition to donating food and toys, Salling Group also donates new surplus clothing and non-food items. Customers also have the opportunity to deposit clothing for reuse in collection containers located at Bilka and føtex stores.
Most recently, we collaborated in obtaining donations for victims of the conflict in Ukraine; both through our many stores and warehouses and through Salling Fondene (the Salling Foundations).
Salling Group is an official Food Waste Partner with FødevareBanken - an organisation that has emerged as a response to two societal issues: food waste and food poverty.
Through this partnership, both Salling Group and FødevareBanken aim to raise the level of ambition in the realm of food waste, including working towards ensuring that surplus food benefits as many people as possible.
Surplus food from Salling Group's distribution centres is collected by FødevareBanken and distributed to places like shelters and community centres, while surplus food from selected stores is locally donated to those in need.
We strive for our Netto, føtex and Bilka stores to have a local food waste partner who can collect items that cannot be sold. This may include items with damaged packaging, labelling errors or those nearing their expiration or 'best before' dates.
Despite minor imperfections such as blemishes on apples, these items are still of good quality for consumption. This practice helps reduce food waste in individual stores and addresses food poverty among socially vulnerable individuals.
FødevareBanken operates in a structured and food-safe manner to distribute surplus food to food waste partners, including organisations and initiatives that work with socially vulnerable groups. In addition to shelters and community centres, this also includes "invisible" vulnerable groups, such as families in disadvantaged residential areas.
Through the partnership with Salling Group, FødevareBanken can make a significant impact in reducing food waste and ensuring a better daily life for those who are particularly vulnerable.
In 2020, Salling Group entered into a partnership with the food waste app Too Good To Go. Through this collaboration, customers in Netto and føtex stores can collect a "surprise bag" from five different categories containing surplus items. These categories include a 'fruits and vegetables' bag, a 'dairy, meat, and chilled' bag, a 'grab 'n' go' bag and a bag with discounted items within the food category. Additionally, Netto stores offering fresh bread also provide a bag specifically for bread.
This partnership will significantly contribute to Netto's goal of reducing food waste by half by the year 2030.
"Stop Spild Lokalt" is a social food waste organisation that systematically and safely distributes food to economically disadvantaged individuals and families, all while aiming to reduce food waste. This organisation is a crucial partner for Salling Group in the effort to combat food waste. Particularly in our Netto stores, volunteers from the organisation collect surplus food that they can distribute to those in greatest need. During holidays like Christmas and Easter, Netto increases its food donations, allowing us to extend a helping hand to financially strained families while simultaneously reducing our food waste.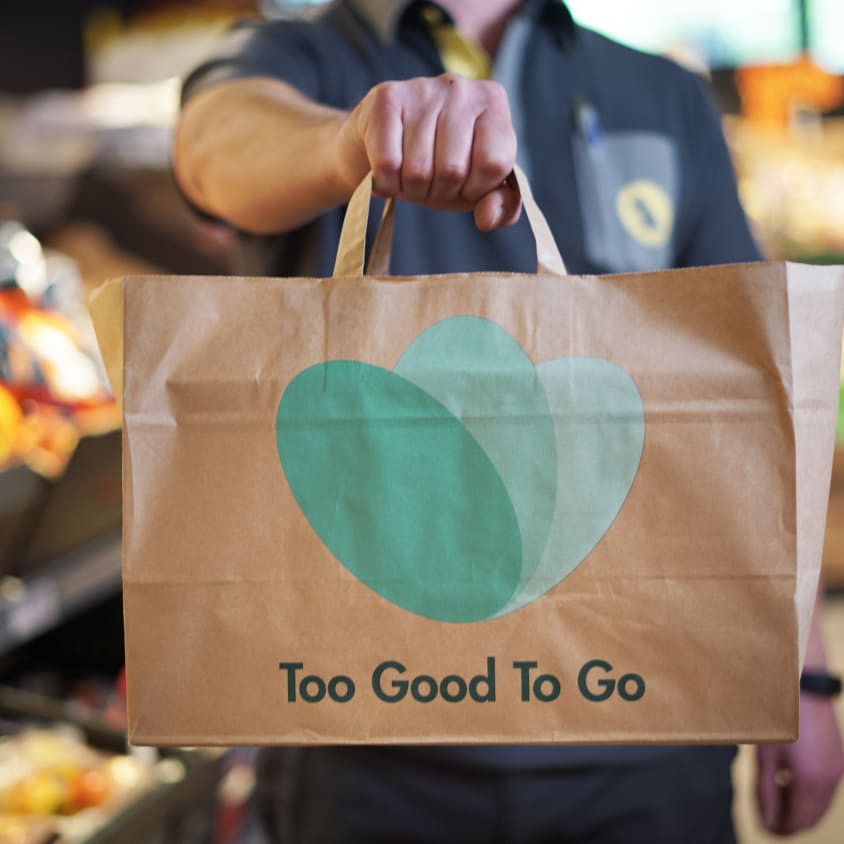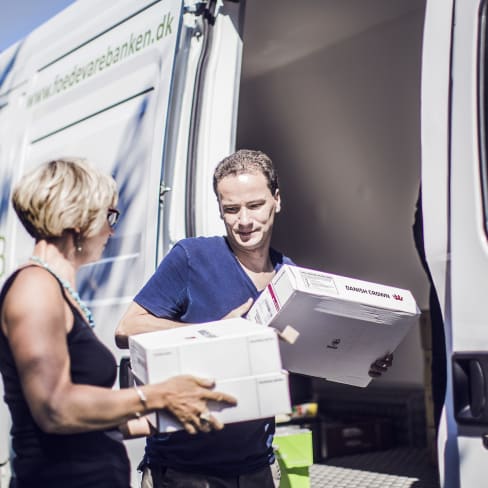 Memberships
As Denmark's largest supermarket chain, Salling Group carries a significant responsibility. This is why we are a member of various global initiatives to enhance our efforts in reducing our CO2e footprint throughout our value chain. By participating in these global communities, we continuously gain new insights that we incorporate into our overarching strategies. This allows us to further improve our sustainability practices and contribute to environmental conservation
In late 2021, Salling Group initiated a partnership with the Carbon Disclosure Project (CDP). CDP is a nonprofit organisation that, over the past 20 years, has developed a global system for collecting and processing data related to climate and sustainability. This collaboration assists Salling Group in systematically gathering climate-related data to gain an overview of our CO2e footprint across the entire value chain.
We use CDP's questionnaires when engaging with our suppliers, enabling us to understand how much of their CO2e emissions can be attributed to the products they manufacture and supply to Salling Group. We have already invited 440 of our largest suppliers to join CDP, and our goal is to have at least two-thirds of our suppliers onboard by the end of 2027. This initiative demonstrates our commitment to measuring and mitigating our environmental impact in collaboration with our partners.
In 2022, Salling Group became a member of the United Nations Global Compact. The UN Global Compact is the world's largest voluntary initiative for responsible businesses and provides a framework for communication and engagement in responsible corporate practices. As a member of the Global Compact, organisations commit to working according to ten principles that cover human rights, labour rights, the environment and anti-corruption.
In 2021, we committed to the goals of the UN Paris Agreement through the Science Based Targets initiative, including the ambition to limit human-induced temperature increases to below 1.5 degrees Celsius. Our inclusion in the Global Compact aligns with this commitment, as the ten principles need to be incorporated into our strategies, policies and procedures. This further underscores our dedication to responsible and sustainable business practices across various dimensions.
Salling Group maintains a dedicated focus on public health and providing customers with greener alternatives in their daily lives. To support these goals, we are a member of Plantebranchen, a trade organisation with the aim of making the world greener through food. This partnership has been established to align with and support the crucial agenda of sustainable transformation within the food industry. Through our membership in Plantebranchen, we actively contribute to the movement toward greener and more sustainable practices in the food sector.